Order Small Raffle Ticket Paper
Paper Details
Ticket Size: 2 1/8″ x 5 1/2″
Paper Size: 8 1/2″ x 11″
Format: 8 raffle tickets per sheet
125 sheets equals 1,000 tickets
Stub Size: 2″
Micro-perforated for clean separation, simply print and separate or hand out in sheets and let team/club members separate as they sell tickets.
No cutting or finishing required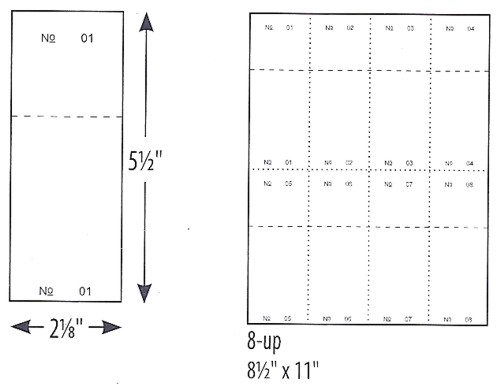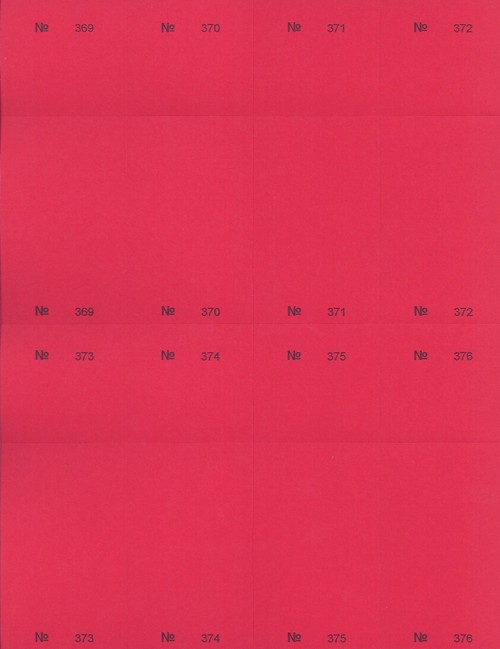 Small Raffle Ticket Paper Unprinted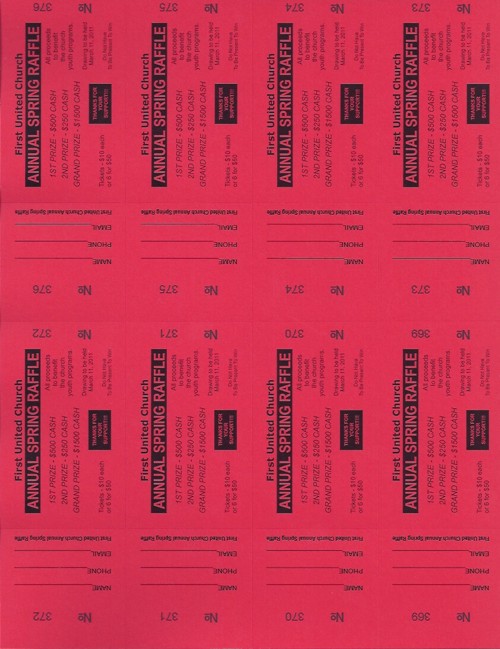 Small Raffle Ticket Paper With Printing
Where Can I Buy Raffle Ticket Paper for These Templates?
When I worked in our family owned printing business, we were resellers of BlanksUSA products. They are a reputable company and offer paper for these tickets.
If you are printing on a laser or inkjet printer, I recommend using the 65 lb. Timberline cover. It is available in several colors.
You can order from them here
The paper for these templates is listed on the page – size – 2.125″ x 5.5″, 01-1000 Consecutive, 8-up. Click on a row to open options and see available colors.
I am not being compensated in any way from the above link, it is simply a courtesy for those who use our free templates.